State of the art modular design
The Cincoze line of rugged computers have a modular design and unmatched configuration options
Other features include:
Cableless Design: Computers filled with a rats nest of cables disrupt heat dissipation, in addition to being susceptible signal degradation and latency over time. Cincoze cableless design makes all connectors and components mounted directly into the computer to create the highest performance and reliability.
Jumper-less Design: No need to fuss with tiny jumpers. Cincoze rugged design mounts dip switch directly onto the board and outside of the chassis for highest stability and ease-of-use.
POE Options: In addition to many other modular I/O options, Cincoze offer the ability to add POE.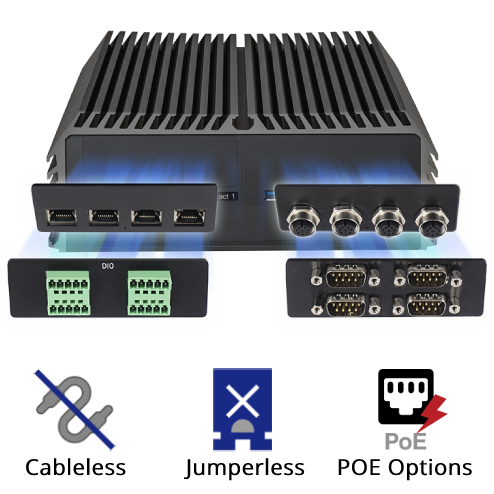 Intelligently designed so that the entire chassis acts as a passive heatsink
Features:
Reduce Dust: Reduce unwanted dust inside the unit.
Reliability: Fan failure can damage all other components due to overheating.
No Moving Parts: Moving parts are sensitive to shock and vibration and are a high-risk point of failure.
Form Factor Flexibility: The removal of the fan allows for a smaller footprint device.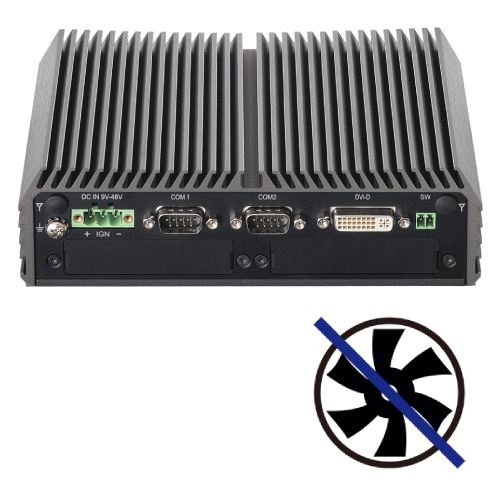 Protection from extreme environments
Features:
Resistance to shock and vibration
Water resistant options available
Ideal for industrial applications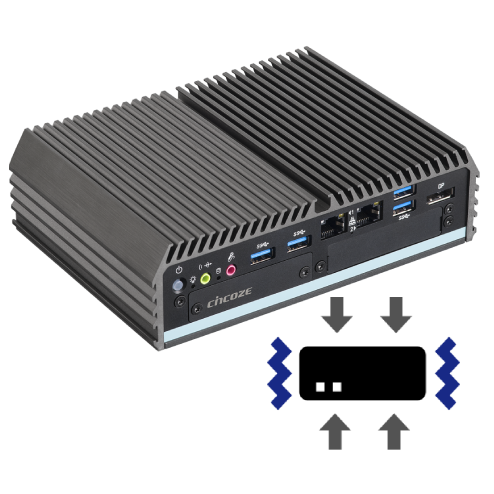 Protection from heat and cold
Features:
Temperature tolerances ranging from -20C~+60C to as wide as -40C~+70C
Ideal for outdoor and in-vehicle applications
CPU Options ranging from Intel® Atom® all the way up to Core™ i7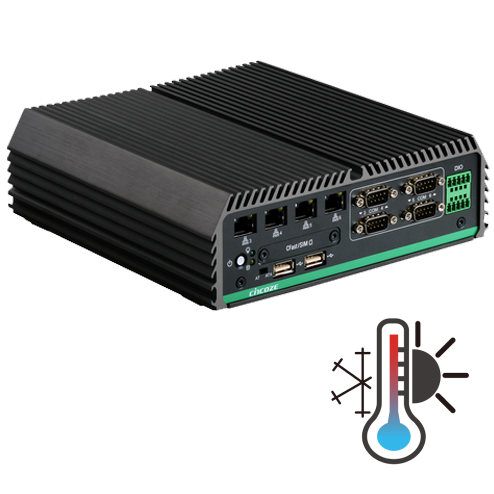 Rail & In-Vehicle certifications
Certified for use in rail & in-vehicle applications
Features:
EN 50155 Certification
E-mark Certification
POE & Power-On-Ignition Options
Wide Input Voltage range (9 to 36 VDC)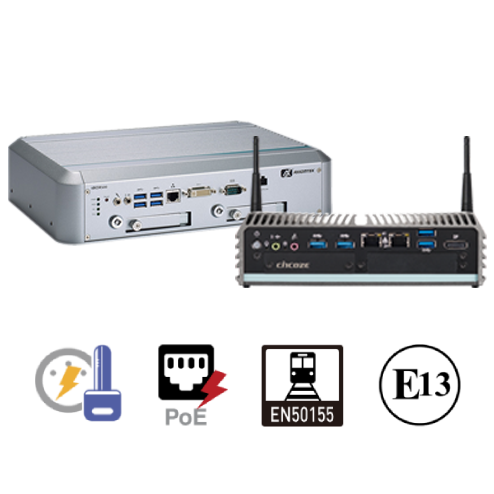 Features:
MXM 3.1 socket NVIDIA® / AMD® GPU
Supports Intel® Core™ and Xeon® processors.
Supports wide operating temperature (-40°C – 70°C)
Ideal for machine vision, image processing, AI and more